Did you realise that Mother's Day is approaching fast? May 13 to be exact (also my little sister's birthday and the day after Martin's 40th). Anyway, when I was teaching, it was about this time that I would scour through craft magazines, teaching resources and rack my brain to come up with thoughtful but useful gifts for my student's to make for their mother's/carers.
I am not teaching this year so I can relax a bit but I thought that I'd compile a few ideas of things that you can make for your own mum, or if you're a teacher, for your student's mother's/carers or even for a special grandmother or a neighbour. As you know, I am all about things homemade.
I love these cute spa slippers from Flamingo Toes. Easy to make and they'd go perfectly with the scrub that Grace and I made earlier this year. Just what a Mummy needs!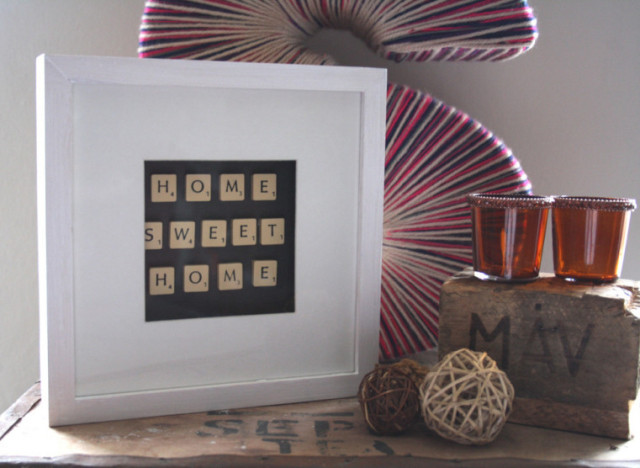 Flickr Photo by Samantha (This Home Sweet Home)
Scrabble is a favourite game at our house and I love Scrabble crafts. I also adore these Scrabble pendants . The pendants are easy to make and I know a lot of mother's and grandmother's who would adore wearing them. Scrabble tiles can be purchased in many places but I have bought some from Beads Online before. They were good quality and arrived in the post 2 days after I submitted my order.
Flower Paper Canvas
These flowers are super easy for a child to make but I think they look so effective.
My kids always make cards for special occasions and Mother's Day is a must for this in our house.
I have made these a few times with classes that I have taught. The kids love to decorate the tin, plant the seeds and watch them grow. The mother's/grandmother's/carers love receiving them.
We intend to make them into bookmarks for my Mum and my Mother-In-Law.
Mason Jar Vase
If only we had family close by because I would love to take some beautiful flowers to my Mum and Martin's Mum for a table centre and enjoy a lunch together...if only!
(FYI- Both Martin and my family live in Sydney - 880km's/550miles away)